Siri Karlsson tour
19-25 Oct Sweden
New Album Out - 100 DB 13/5

Siri Karlsson
+ Lars Skoglund

at Stockholm Jazz Festival
15 Oct 2021, Källarbyn Gamla stan
We join forces with the formidable drummer Lars Skogund for a concert at the Stockholm Jazz Festival.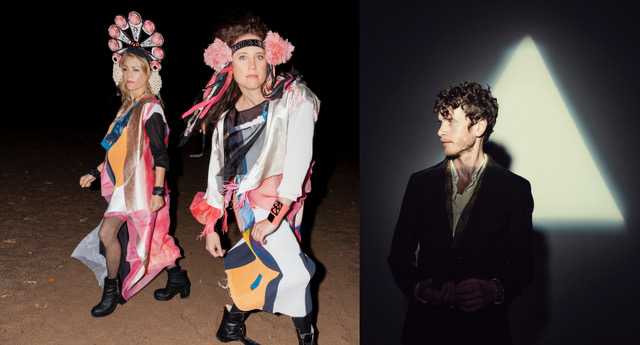 INTERVIEW IN ENGLISH PROG MAG
SIRI KARLSSON


IN FEBRUARY 2018, Siri Karlsson unveiled an ambitious new work for a Swedish radio festival. Horror Vacui was a breathtaking 20-minute piece that cast itself far and wide, from psychedelic folk to avant-jazz to cosmic drone rock and beyond, culminating in a ringing fanfare. It proved one of the undisputed highlights of the electronica-themed event, hosted annually by P2 in Stockholm. Read more here

NOMINATED FOR THE MANIFEST AWARD IN CATEGORY "EXPERIMENTAL"

The Manifest Award is the "alternative grammy award" for independent labels.


SIRI KARLSSON RECIEVES SKAP'S AVANT GARDE AWARD 2019

With their extraordinary fusion of folk and psychedelia they create music that sounds alternately surprisingly screwed, alternately enchanting and thrilling. They are two fearless music creators that open doors that we didn't know existed!


NEW VIDEO OUT - THE PARTY
(FROM ALCUM HORROR VACUI)